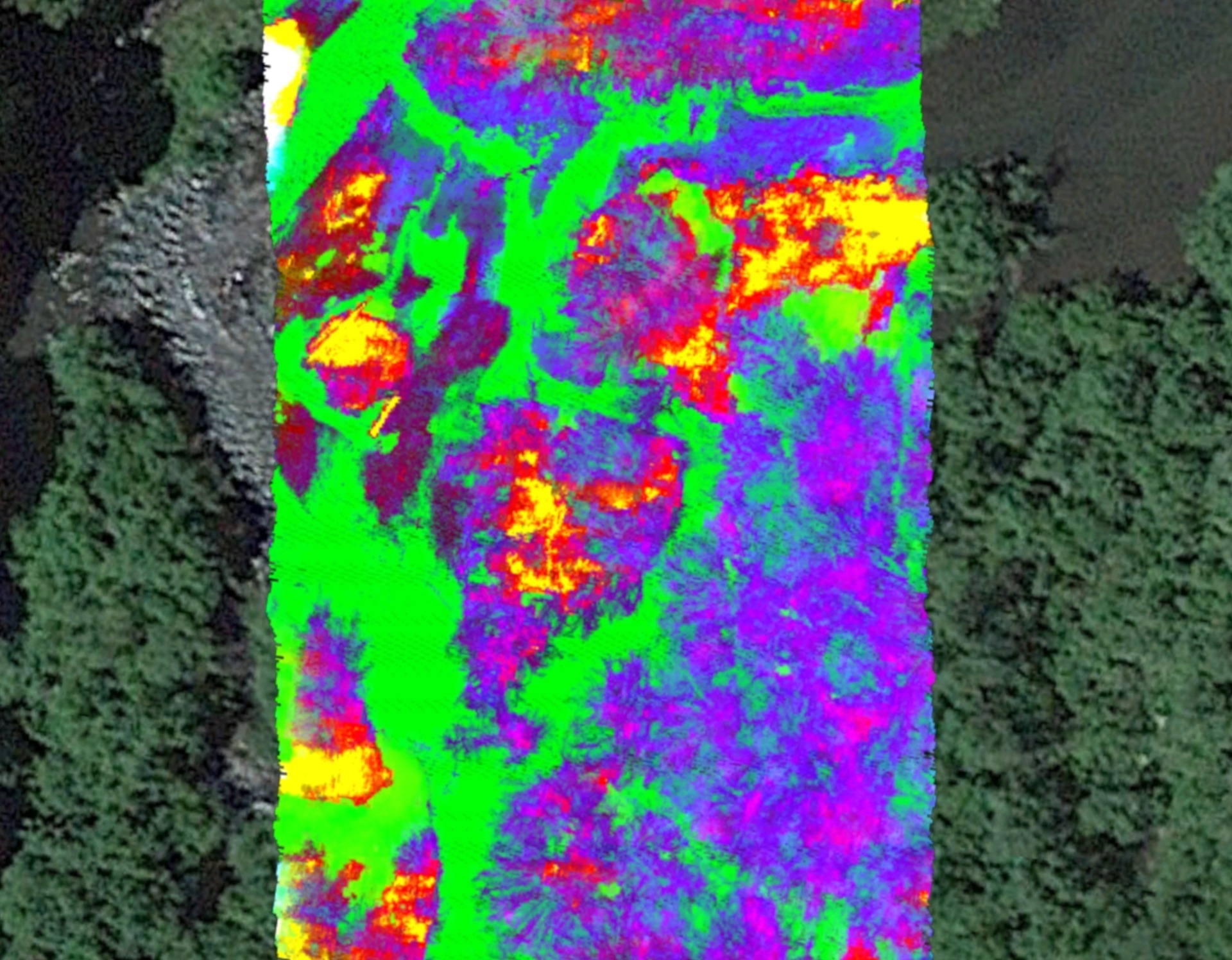 Getting Started with Airborne Hyperspectral Imaging Systems
By Mike Stebbins, COO - October 27, 2023
In a
previous post
, we covered hyperspectral imaging systems that are used indoors, such as in research or medical labs, and ground-level outdoor systems used for applications such as environmental monitoring. In this post, we discuss
Airborne Hyperspectral Imaging Systems
, some applications of the technology, and how Resonon solves some common challenges associated with these types of systems.
Airborne Hyperspectral Imaging System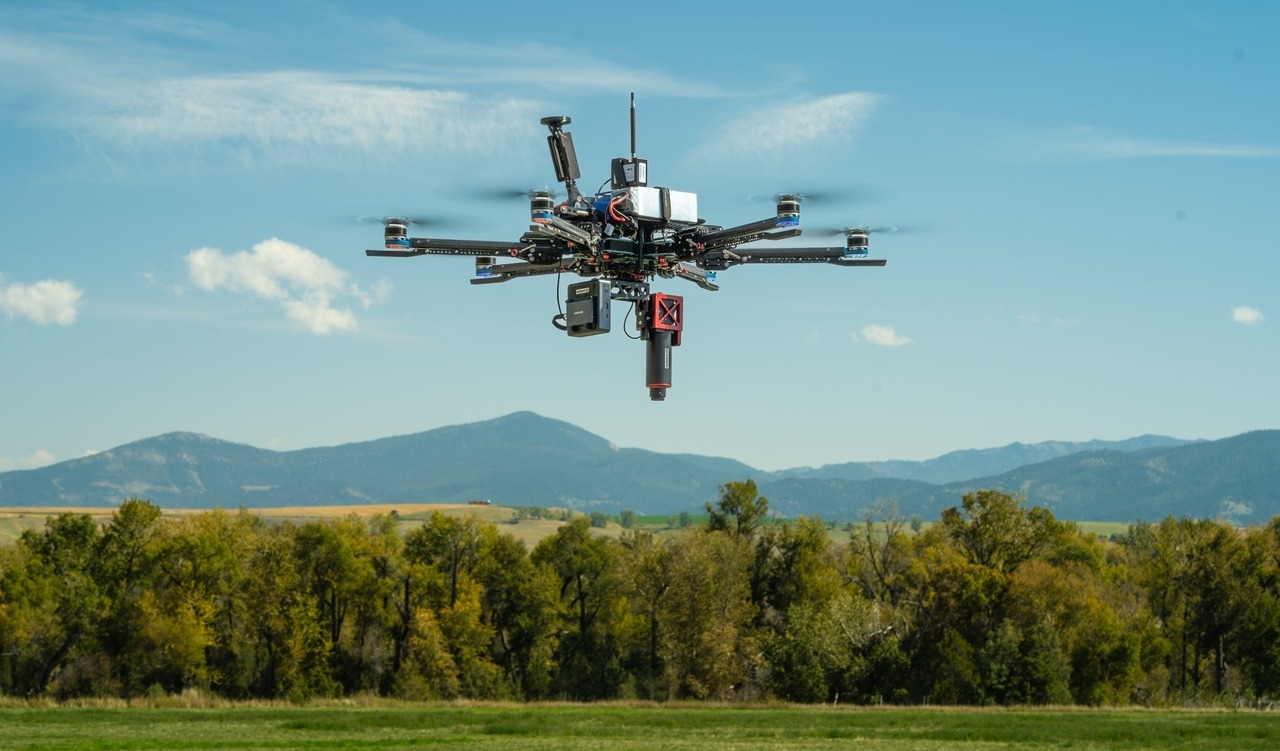 Figure 1: Pika® IR-L airborne hyperspectral imaging system in-flight flying on Vision Aerial Vector drone
Airborne hyperspectral imaging is used for many applications, including environmental monitoring (National Oceanic and Atmospheric Administration monitoring of Lake Erie for algal blooms:
details
), agriculture and precision farming (
article
), and forest health diagnostics (
article
), to name just a few.
Airborne hyperspectral data collection is similar to data collection with our Outdoor Field system, in that the sun provides the illumination source. The airborne vehicle, either a UAV (Unpiloted Aerial Vehicle, commonly referred to as a drone) or a piloted aircraft moves the line scan imager over the scene of interest while reflectance data are collected.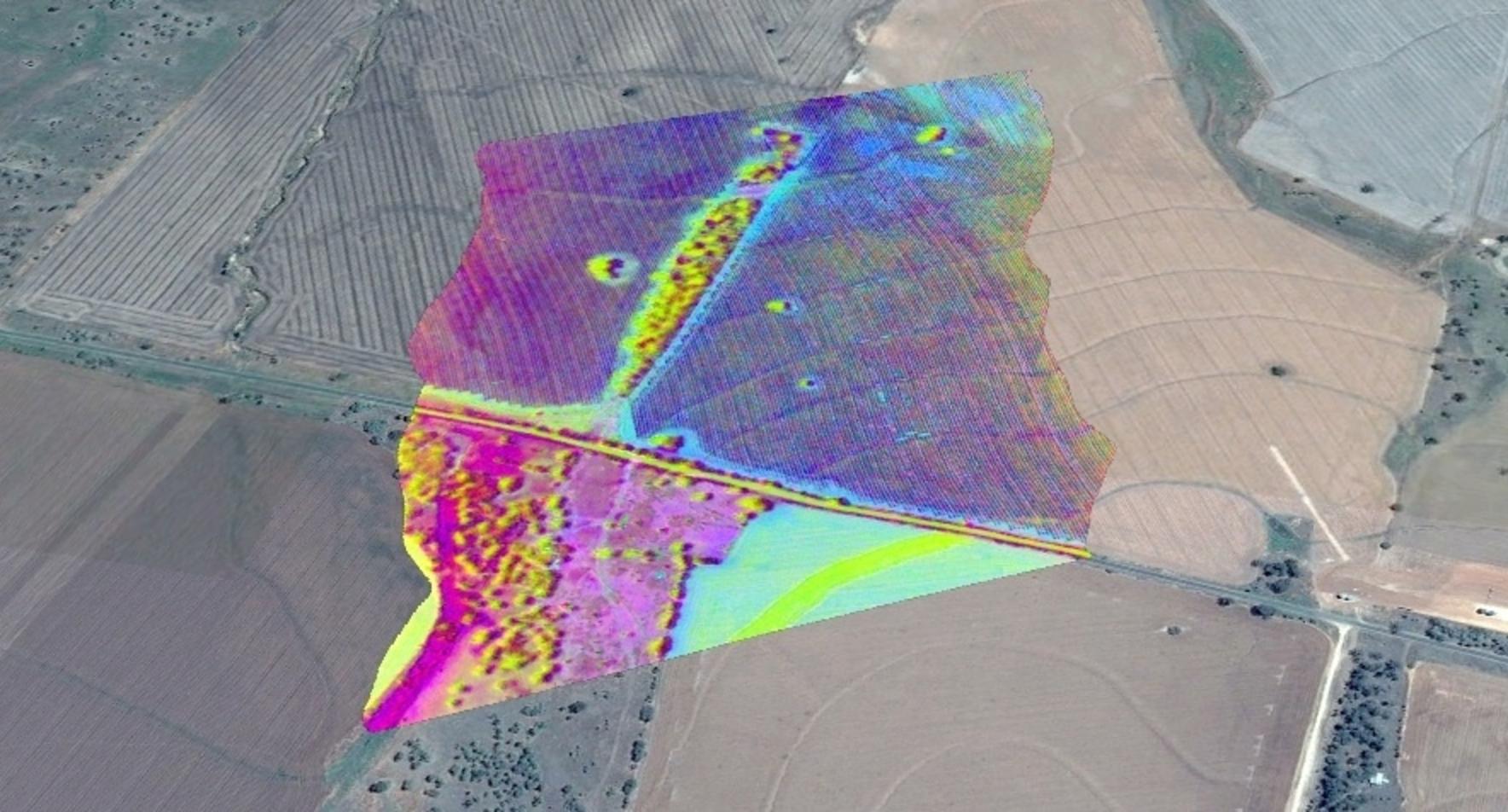 Figure 2. Hyperspectral data obtained with Resonon's Airborne System overlaid in Google Earth as a false color image
Flying a hyperspectral camera introduces a few challenges. First, an aircraft, piloted or not, is impacted by wind, aircraft dynamics, and the height above ground changes due to hills and pilot inputs. This results in imperfect scanning and the raw hyperspectral image is typically distorted, as shown in the left image of Figure 3.
To solve this issue, Resonon uses a Georectification plugin within our
Spectronon™ software
to georectify, or correct, the data obtained. The GPS/IMU (Global Positioning System/Inertial Measurement Unit) in the airborne system is continuously collecting and storing data about the aircraft's position and orientation during flight. Spectronon uses these data and the hyperspectral data collected to output georectified hyperspectral data, or put more simply, hyperspectral data that is digitally aligned to the map of the area being scanned. The image below shows hyperspectral data prior to and after georectification.

Figure 3. Image of a parking lot and cars created from airborne hyperspectral data before (left) and after (right) georectification
The second challenge is that the illumination source (sunlight) of the scene being imaged can change during data collection, due to clouds, shadows, and sun angle upon different parts of the scene. Any change to the light that illuminates the scene impacts the signal reflected from the scene into the hyperspectral camera.
To compensate for these changes, a calibration tarp with known reflectance can be used. This tarp is placed in the scene and can convert the at-sensor radiance (effectively, the quantity of light collected for each spectral channel by the imager) to the reflectance of the scene. In the right-hand side of Figure 3, you can see a calibration tarp (the gray square in the middle of the parking lot).
Another option for airborne data collection is to use a downwelling sensor. This sensor (a single point spectrometer with a cosine corrector) can be mounted atop the airborne vehicle and collects the solar spectral irradiance continuously during flight. These data can then be used to convert the scene of interest to reflectivity or radiance.
Using a tarp for reflectance conversion typically produces more accurate results, while the downwelling irradiance sensor is more convenient.

Our airborne systems have flown on various types of piloted aircraft and on several popular drone platforms, including the popular DJI M300/M350. The Pika L airborne system (for VNIR imaging) and the Pika IR-L/L+ airborne systems (for IR imaging) are our most popular kits, due to their small size and low mass, which allows them to fly on smaller UAVs or for longer flight durations.
Additionally, Resonon offers a
Fully-Integrated Airborne Hyperspectral System
. This ready-to-fly package combines a Pika L, Pika IR-L, or Pika IR-L+ hyperspectral camera with a
Vision Aerial Vector
hexacopter. This package offers simplicity, versatility, and long range and flight time, for those who want to go from purchasing to first data collection faster and with fewer hassles.

Figure 4. Resonon Pika IR-L airborne system mounted to a DJI M300 UAV(left) and Pika L airborne system mounted to a Vision Aerial Vector UAV (right)
While the Pika IR-L and Pika L are our most popular airborne kits, all Resonon's hyperspectral cameras can be used on airborne systems. Larger systems may require a large UAV or a piloted aircraft.
Resonon also offers an airborne RTK (Real Time Kinematic) add-on kit. The kit includes an Emlid RTK Base Station and radio which communicate with the airborne system's GPS/IMU to enable centimeter-scale positioning accuracy and increased orientation accuracy for airborne hyperspectral data.
Resonon
Resonon designs and manufactures hyperspectral imaging cameras that accelerate advancements in science and industrial operations. Whether you are pushing the limits of academic knowledge or improving quality on the factory floor, we are here to help you capture and utilize the data that drives new discoveries and enables your success.
Contact Us
Click below and our hyperspectral experts will contact you soon.
Complete Hyperspectral Imaging Solutions
Contact
Resonon Inc.
123 Commercial Drive
Bozeman, MT 59715 USA
Follow