Benchtop System - Reflectance of Large Samples
The Benchtop System for measuring reflectance of large samples is used to acquire spectral data of large objects that are difficult to move, such as trees, art, animals, and aquariums. Different configurations enable different sample size possibilities, and custom configurations are possible.
The system's hyperspectral camera and lights are mounted directly to a translation stage with a travel distance of almost 3 feet (89 cm) which can be positioned horizontally or vertically. Controlled by our
Spectronon
software, during data acquisition, the stage moves, translating the imager and lights across the stationary subject.
Features:
The system is Plug-and-Play, containing all of the Resonon hardware and software necessary to acquire and analyze hyperspectral data.
A high-intensity, 6-fixture halogen lighting assembly provides stabilized broad-band illumination across the entire measured spectra.
Benchtop systems can be fitted with any of Resonon's hyperspectral imaging cameras

covering the 350 - 1700 nm spectral range.
System components:
Linear translation stage

Mounting tower

6-Fixture Lighting assembly with stabilized power supply

Spectronon software pre-loaded onto a laptop computer

Calibration tile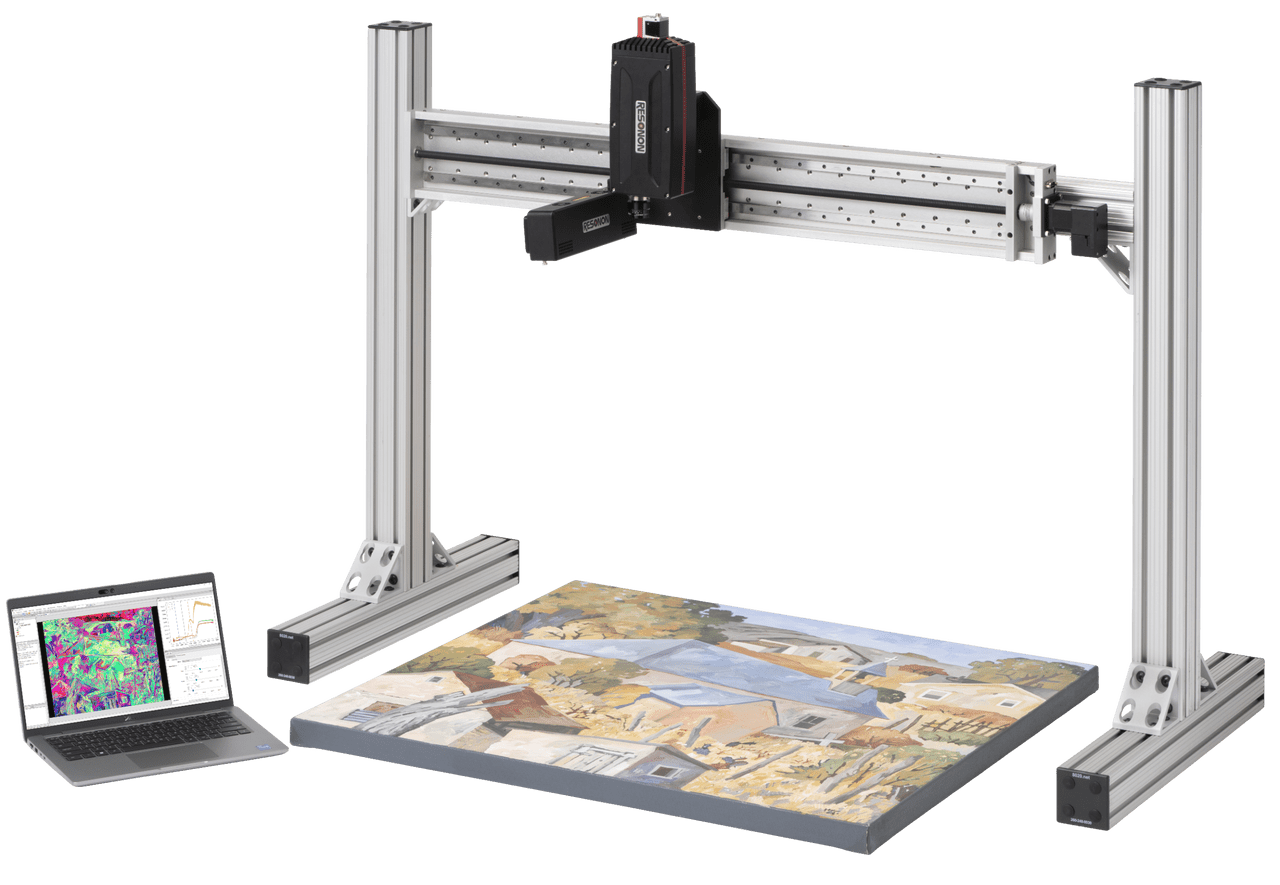 Photos of Benchtop System - Reflectance of Large Samples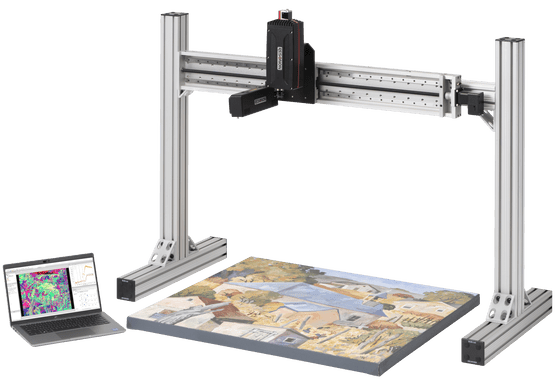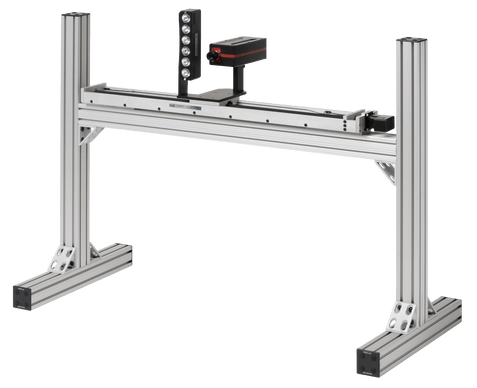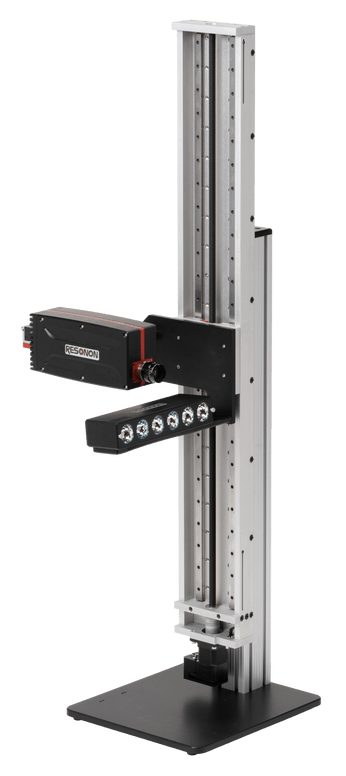 Specifications
Power requirements
120 or 240 VAC
Stage Length (mm/in)
890 / 35
Tower Height (mm/in)
810 / 32, Custom lengths possible.
Contact Us
Click below and our hyperspectral experts will contact you soon.
Complete Hyperspectral Imaging Solutions
Contact
Resonon Inc.
123 Commercial Drive
Bozeman, MT 59715 USA
Follow